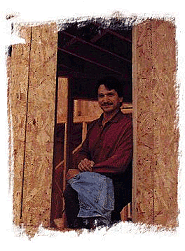 Thank you for your interest in LDA Builders and LDA Custom Homes.


LDA is a tract and custom home building company that has been building single family homes since 1991. Since that time, we have completed over 500 homes in 10 Northeast Ohio counties. Including the following neighborhoods: Akron, Andover, Auburn, Bath Township, Beachwood, Bentleyville, Boston Heights, Boston Township, Brunswick, Cuyahoga Falls, Canfield, Copley Township, Deerfield, Franklin Township, Garrettsville, Glenwillow, Granger Township, Hambden Township, Highland Heights, Hinckley, Hudson, Huron, LaGrange, Macedonia, Mantua, Marblehead, Medina, Monroe Falls, Montville, Munson Township, Newbury, New Franklin, North Royalton, Northfield Center, Pepper Pike, Reminderville, Richfield, Rootstown, Sagamore Hills, Seven Hills, Seville, Sharon Township, Solon, Stow, Streetsboro, Strongsville, Tallmadge, Twinsburg, Twinsburg Township, Valley City, Wadsworth, Walton Hills, Westfield Center, and York Township. As an active member of the Home Builders Association,serving Summit and Portage Counties, we are dedicated to satisfying our clients and making their dream home become a reality. Our company's strength, stability, and low overhead allow us to offer exceptional homes at affordable prices. With our full-service display room and experienced office and field staff, there will always be someone available to answer your questions. Angela, our full-time Customer Care Specialist, will help guide you through the entire selection process and Dave, our full-time Supervisor, will always be available to meet you at the job site to answer any questions you may have. As president, handling both sales and design, I thrive creating quality homes that will accommodate our client's individual needs and desires.


We have an array of home plans to choose from that can be customized to your individual taste. You have the option to work from our standard plans, provide a plan yourself, order plans from a book, or custom design a completely unique home just for you. Thanks to LDA's (in-house) computerized CAD designing, customizing home plans is no problem. If you choose to use one of our plans, any desired changes prior to final plans will be included free of charge. If you choose to have a home custom designed from scratch, I will quote you an affordable price up front. Any of our plans can be altered to accommodate your personal lifestyle and tastes, some alterations include: changing elevations, adding peaks, dormers, windows, brick, stone, and cedar, expanding/adding rooms, adding sunrooms, fireplaces, in-law suites, finished walk-out basements, moving walls and/or re- arranging the plans, etc. - virtually nothing is impossible!


Over the years LDA has satisfied many people with a wide range of home styles, sizes, and prices. A reference list is available upon request. For more information on model home locations, hours, a personal tour of our model home, building lots currently available, or for any other questions you may have, feel free to contact us at (330) 528-3800 or via the Contact Us section of this web site. You are also welcome to visit us at our home office, located at the above address in Boston Heights.


Thank you and happy home shopping!


Tony Lunardi, President